Bookmark our "World Class" Weather page for fast weather ! Click " Weather" above .

SPECIAL SUMMER PRICE !
"How To Start A Low Power FM Radio Station"
by Stephen Kafka

"How To Apply For, Build and Operate A Low Power
FM Radio Station" by Stephen Kafka
"The LPFM Guidebook" by Stephen Kafka
para ir al español: http://sgkpublishinginespanol.yolasite.com
The lessons in this eBook apply to both "Full Power" commercial AM and FM stations, and non-profit and for profit "Low Power" AM Or
FM Stations. Permits for full powers can still be purchased, and names and email addresses of brokers are provided.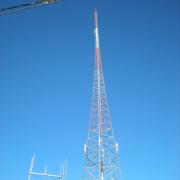 Inside You'll Find ;
-A complete copy of all FCC rules, regarding LPFM.

-A guide to revenue producing programming, to make your station self-sufficient.
-A list of equipment suppliers, and costs for necessary equipment.
-Sources of local, low or no cost, qualified, engineering/ construction help.
-Low or no cost sources of qualified engineering help, to modify your existing construction permit, if you need to.

-Source list of low, or no cost 24 hour programming, and reduced cost cd's, etc.
-A listing of all the licensing fees you'll have to pay on a yearly basis, to stay legal.
Introduction

NOW THAT YOUR GROUP, CHURCH, OR SCHOOL WANT TO BUILD, OR HAVE APPLIED FOR A LOW POWER FM, DO YOU KNOW HOW TO BUILD IT FOR LESS THAN $5,000, WITH NEW EQUIPMENT ?
AND, HAVE IT COVER ITS OWN EXPENSES, RIGHT AWAY, AND EASILY PAY FOR ITSELF IN LESS THAN 1 YEAR ?
AND, GIVE YOUR STATION MANAGER/DIRECTOR A YEARLY SALARY TO LIVE ON ?
IF NOT, SEND FOR THIS eBOOK !!!






Plus, You'll Also ;
-Learn how to operate your station unattended.
-How remote broadcasts can be a goldmine for a LPFM.

-Internet streaming equipment, and information.

-How independent programmers can greatly benefit your station.
-How to get a volunteer worker program established.
-What you need to know about the Emergency Alert System. What equipment to buy, studio to transmitter links, and much more.
Low Power AM Option (LPAM)
AND, IF YOU WERE UNABLE TO FILE IN THE LAST FILING WINDOW, AND WANT TO GO 'OVER THE AIR' RIGHT NOW, OR INCREASE YOUR LPFM'S COVERAGE ;

-How you can, without an FCC license, (and it's totally legal), operate an AM station that covers 1.5+ mi. in all directions from your transmitter (with "full quieting", 2+ mi. total usable coverage), or an entire town with a network of transmitters !! This can clean up problem areas for your LPFM, and open up a new source of funding, delivering older listeners ! It is currently being done in Flagstaff, AZ and elsewhere across the country. The AM station in Flagstaff was once rated #3 out of all the stations in town !! Legally, without an FCC license needed !

And, you can run this AM separately, for profit !
Finding a Transmitter For LPAM That Performs Well Is Difficult. I'll Tell You The Manufacturer We Found, That Provides A Solid, Exceptional Product For LPAM, With A Long List Of High Profile, Business Testimonials !
And the cost for a LPAM is substantially less, with no need for EAS equipment !
Examples of LPAM's :
http://www.lpam.net/index.html
http://www.ktfl.net/index.html
http://wnar-am.com/graphical/
THIS eBOOK WILL PAY FOR ITSELF REPEATEDLY !!!!!!
Recent Unsolicited Testimonials :
"Thanks Steve, it has al-ready helped, the antenna length will be 80 foot, if City ordinances don't let me its nice to know I can go 60 foot with or without there permission, thank you so much, I really needed this book, and I have not had the time to read it from page to page yet I just skimmed through it, I love it
my only hold up now is my registration to the AFF, then I believe I will get my construction permit, i am a singleton and that great !"
Bill

"Steve, Thank you so much! I appreciate your helping us." Sincerely,
Jo
"Thanks so much for the book--it is already filling our radio station crew with tons of ideas. Guaranteed to pay for itself many times over!"

Stephen,
I purchased your book...great stuff!!

To purchase this eBook, (16MB PDF) with "instant download"
from Payloadz.com for $35, SPECIAL SUMMER PRICE $20 !
secured by Paypal, click the "Buy Now" button below:
We now have our own MOBI (Kindle) version of this eBook for sale.
You get both the MOBI, and a complimentary PDF copy to download.
Please click the "Buy Now" button below, for the MOBI & PDF versions

for $40, secured by Paypal, with "instant download" from Payloadz.com :
An ePub version is now available also, with a complementary
PDF copy for $40, secured by Paypal, with "instant download"
from Payloadz.com. "Click" below:
You can purchase a spanish language version of this eBook,
in PDF, MOBI (Kindle) and ePub, by clicking the website address below.

(Usted puede comprar una versión en español de este libro,
haciendo clic en la dirección del sitio web a continuación) :
http://sgkpublishinginespanol.yolasite.com
English and spanish versions of this eBook, on ePub,

are available from Barnes & Noble/NOOK and Smashwords for $40.
Also, in MOBI from Amazon for $40.

Don't forget about station & home security !

When you go "on the air", the best and worst of the

town will come knocking on your door !
Go to the SGK Security Store :

See the latest camera systems, alarm systems, and more !



Classic Books
On ePub And Kindle



"instant download"
from Payloadz.com

The No.1 F5 is a cool outdoor Bluetooth watch that can be worn with confidence by both men and women. With its soft strap, this smart watch is comfortable to wear during the day. It comes with a crisp 0.95-Inch OLED display on which it lets you enjoy all its features, even while you're in bright sunlight. With its touch key design, this Bluetooth watch lets you easily browse through all its features straight from your wrist. Learn more:
With its compact and durable aluminum body, this mini DLP projector can be easily carried around on holidays and business trips. It supports the latest 1080p media and features a native resolution of 480p. With an image size up to 120-inches, it lets you enjoy great visuals anywhere you're at. This mini projector is capable of putting forth up to 80 ANSI-lumens of light. Learn more:
The Blackview BV9000 Pro is one of China's latest Android phones that comes with a fully rugged body. With its IP68 waterproof rating, this rugged smartphone operates in the toughest of environments. It is fully protected against water and is furthermore resistant to dust and drops. Take a look at it:
Fully protect your property with this 8-channel NVR kit. It comes with 8 HD security cameras, this NVR kit treats you to crisp 960p security footage from any angle of your home or office. Each of the cameras features an IP66 waterproof rating. This means that you'll be able to use them both indoors as well as outdoors without needing to worry about their well being. Learn more:

With this 3D LED lamp you can have your very own Death Star. An awesome 3D lamp that is more than just a light. This Star Was inspired lamp is as much a piece of art as it is technology and certainly one for the Sci-fi lovers out there. A great present for that geek in your life. Learn more about it:
This Android media player brings all the fun and benefits of Android 7.1 straight into your living room. It allows you to play games, enjoy Apps, and watch stunning 4K movies on your big screen TV. With Google Play and Kodi 18.0 support, this Android TV box treats you to an unlimited source of mobile fun and entertainment. Thanks to its WiFi support, you'll be able to easily download all the latest media of your liking. You can even browse the web to visit your favorite website or to stay in touch with friends and family through social media. Learn more:

The Xiaomi Mi Laser projector is a magnificent home cinema projector, that allows you to enjoy all your favorite movies and series like never before. This Full-HD projector projects the films of your liking onto your wallk in stunning 1080p resolutions. Along with its top-end built-in speakers, it truly treats you to a cinematic experience. This FHD laser projector furthermore supports 4K media files. Thanks to this, you'll be able to play and enjoy all the latest films and series without encountering any loss in quality. Learn more:
With its beautiful 6-Inch 18:9 full screen, this Android smartphone treats you to absolutely stunning visuals. From now on, you'll be able to enjoy games, series, and movies on the go like never before. This UMIDIGI S2 Android phone has a whopping 5100mAh battery that delivers up to 20 hours of continuous usage time. Take a look at it:
This mini 1080p sports camera, comes equipped with a high-end CMOS sensor and 120-degree lens. It allows you to shoot detailed pictures and footage of all that happens in front of you. With 5m night vision support, your sports action camera even lets you record after dark. Thanks to its miniature and lightweight design, this sports action camera can be easily carried around anywhere you go. It comes with a clip that allows you to efficiently attach it to your gear or equipment. Learn more:
This latest Android phone, comes with a breathtaking 6-Inch bezel-less display, that treats you to absolutely stunning 2K resolutions. With its edge-to-edge design, this display will truly treat you to an unlimited cinematic experience from the palm of your hand. The phone itself comes with 64GB ROM and a 128GB SD card slot so you won't have to worry about storage for all your media files. With the Vernee Mix 2 at your side, you'll never experience a moment of boredom again. Learn more about it:






Kindle and ePub readers available for free !

- For Firefox (mozilla) ePub reader add-on :
https://addons.mozilla.org/en-US/firefox/addon/epubreader/
- For Google Chrome ePub reader :
To start reading ebooks from your Chrome browser, go to the MagicScroll
or ePub reader extension page, and click on 'Add to Chrome' to install.
For detailed instructions, go to bottom of page, "Classic Books On ePub And
Kindle.